Infomaze Builds Next Generation Real Estate Marketplace for Top US Company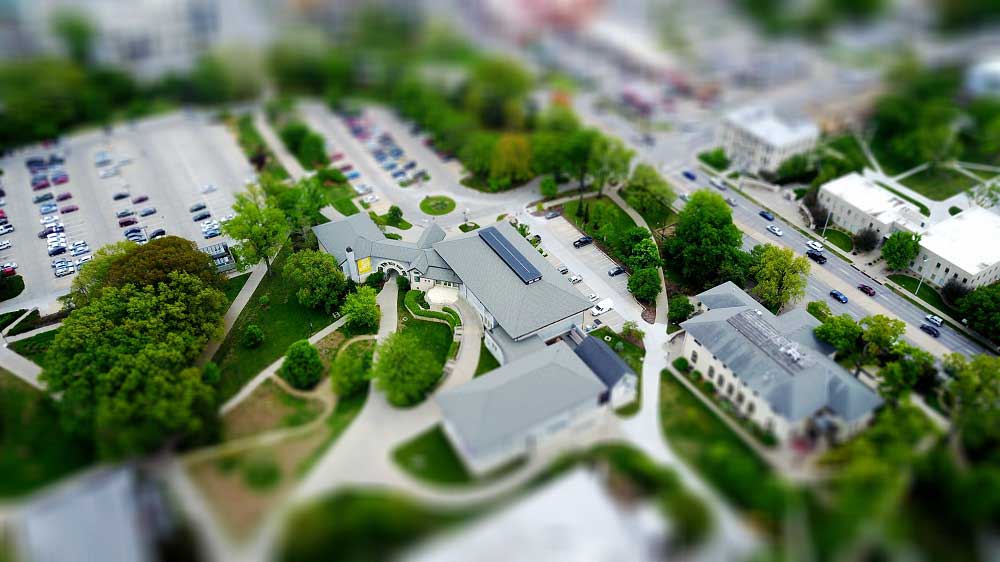 Executive Summary:
Let's face it, everything has moved online in today's world and so has property search. Finding property can be complicated and lacks transparency. Thus it is essential for real estate companies to mark their online presence by building a robust and reliable website. Infomaze Elite offers a wide range of its services to various companies of different verticals on a global platform. It is well known as a trusted software development company for real estate websites and portals.
We have helped a client that happens to be a giant real estate service provider from the U.S.A. by developing a sleek and ultra-modern website. The client we helped is the largest property tax consultant in the United States. Earlier, the client's website was being developed by another company for more than a year. Since the client wasn't happy with the outcome, the client opted for Infomaze to deliver better results with the project.
In this case study, we shine light upon how Infomaze Elite helped the real estate company establish its web presence professionally and within a short period of time.
Project size:
Our IT professionals arduously worked towards re-engineering the client's existing website and as many as 11 members were engaged in this project. Various teams fused together and were entrusted with different jobs to undertake. The teams were:
UI & UX team
.Net team
Content and SEO team
Database team – SQL server and elastic server
Server team – 1 or 2 people that set up & ensured best server performance
Project manager
Team leads
QA (Quality Assurance) team – 2 testers
Project duration:
We were on a strict deadline of completing the website within a span of 3 months and as promised, we delivered the project on-time.
Technologies used:
.Net Core 2, SQL server 2016, Elastic search, JQuery, Ajax, Bootstrap
Challenges:
As discussed earlier, the client's project was previously built by a different software development company. However, as the outcome did not meet the client's expectations, the project was handed over to Infomaze. The existing website comprised of many issues like over-lagging, unresponsiveness, poor design, complexity in managing database and many more.
Hence, the client was looking for a straightforward and intelligible solution that would enhance user experience by implementing more powerful features.
The client's requirements were as follows:
A real estate website that would act as a common platform for commercial real estate owners, buyers, sellers, professionals, Commercial Appraisers, etc.
Tools that would help in providing complete details of all commercial properties in U.S.A.
An open website that can be accessed by general public to assess basic valuation and property information.
Redesigning the existing website into a more sophisticated portal that would be both responsive and scalable.
Full serviced listings for agents to list millions of properties.
Enhanced CMS.
Centralized data management.
How Infomaze helped:
Using the latest technologies, Infomaze diligently planned, re-designed and developed a new website for the client. As their trusted IT partner, we showcased our expertise and professionalism by completing the project (real estate website development) in a very short time.
What makes this website truly extraordinary is that it's easily navigable and provides complete details of all the commercial properties within the U.S.A. It is custom-built to target Commercial Appraisers, buyers, sellers, owners, professionals, etc., and displays in-depth information about each property. The website estimates LUC (Land Use Category), GBA (Gross Building Area), property appraisal, etc., to make property dealing an easy job. Also, we integrated various other features. They are as follows:
Advanced search feature.
Google Maps-enabled to locate properties.
Draw a map feature within the map to filter results in that particular region.
Property finder tool that refines results based on property size, price and location.
SEO friendly website that uses OG META tags.
A 'guesstimate' tool to assess the value of properties.
Comparison tool to enable users to compare properties within a given radius.
CMS system.
A flexible and fast classifieds system to list millions of properties.
Dedicated page for each property.
Results, Return on Investment, and Future Plans:
The re-invented project reaped many benefits and the client witnessed noticeable growth. The advanced modules we integrated resulted in improved efficiency and lucidity, as well as increased scalability and user satisfaction. Added to this, the search engine optimized website has attracted massive traffic and has enabled the client's real estate portal gain recognition on a global platform.
In the near future, the client is planning on expanding their business and wishes to add extra modules like loan calculator, live chat, discussion forum, interest rate calculator, etc., and aims to provide these services across continents.
---