10 Highly Recommended Tips for Choosing: Outsourced IT Help Desk Services
Choosing the right IT Help Desk Services is a Make or Break Decision
It exactly means how it sounds; choosing the right IT help desk services provider is crucial and can make or break your business operations from seamlessly happening. Hence, making the decisions requires a lot of thought and time before sailing a particular ship of IT help desk service providers.
To help you with the decision process, Infomaze has listed the essential things to keep in mind before outsourcing help desk operations. With the recommendations that follow, we assure you that you will have no loose ends while deciding.
10 tips highly Recommended while Outsourcing IT Help Desk Services:
Here is a list of things one should keep in mind before taking the plunge and deciding upon an IT help desk service provider:
Industry-specific Experience
Train of Happy Customers
Flexible Pricing Modules
Structured Tier System
Competent IT Help Desk Consultant Services
Well-defined and Structured SLA
Transparency and Continuous Monitoring
Dedicated Teams
Mandatory Trial Period
Efficient Infrastructure
We elaborate on each of the above tips for improving your IT service desk with a detailed reasoning for why considering these options is necessary for acquiring efficient service desk providers.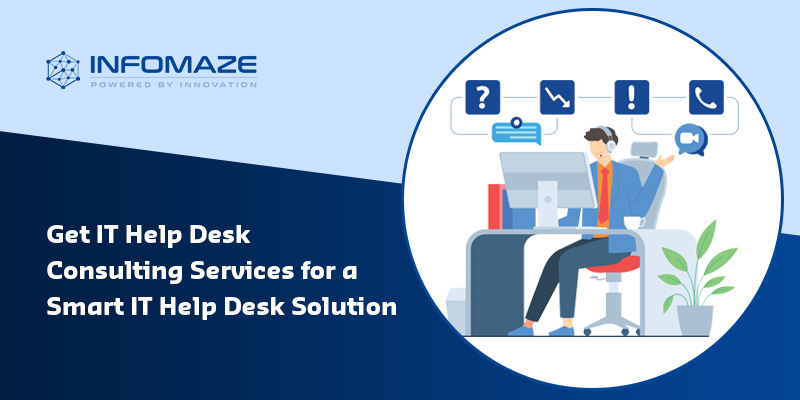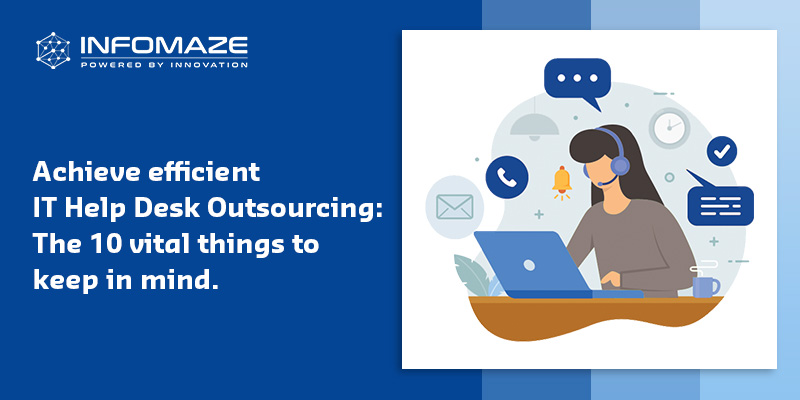 ---